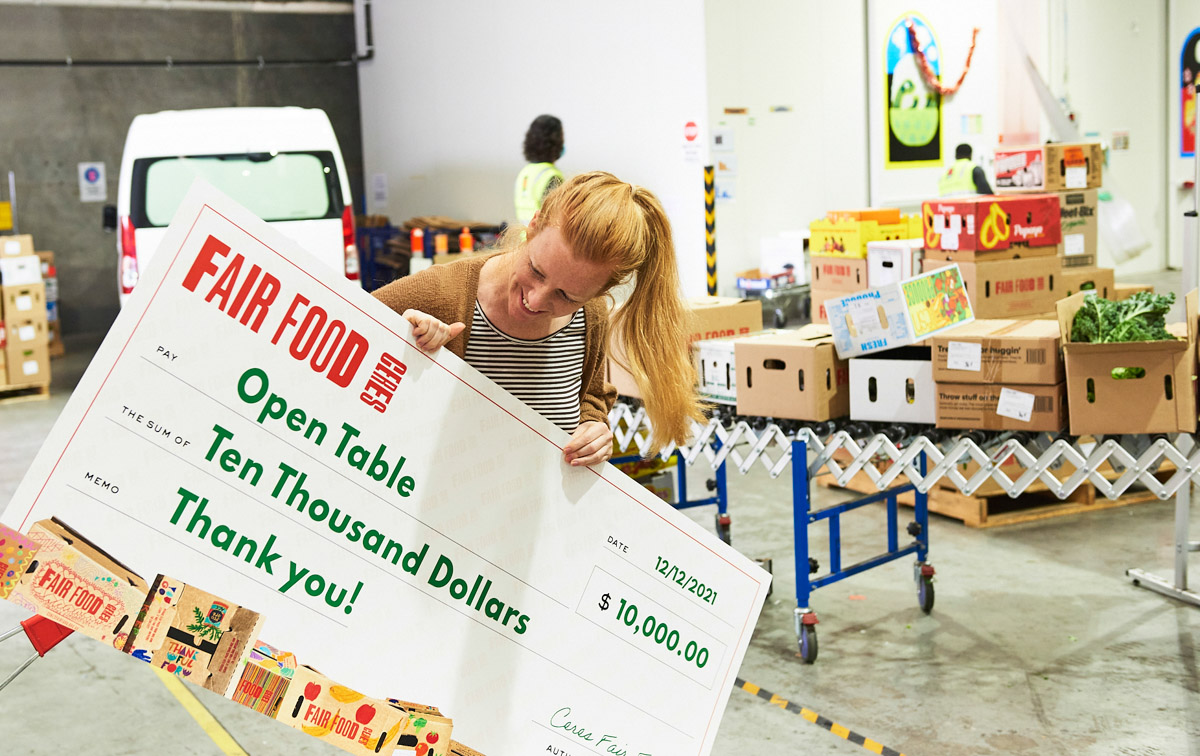 Share the harvest – Our Pay It Forward program
Over the last two years we have been inspired by our customer's generous donations to Open Table's food relief program.
With the aim to take that generosity and impact further, we've extended our partnerships to others making a difference to the way we grow and eat in Melbourne.
We'll be highlighting the work of these organisations throughout the year, making it easy to contribute a Pay It Forward donation while you shop.
More projects outside the veggie box!
Bushfire appeals, volunteers on farms, support for artists and much more – these are practical initiatives we've been engaged with over the last few years, in response to the social and environmental crises we face together in our community.
Below you'll find some of our recent events that aim to creatively connect, inspire and nourish.