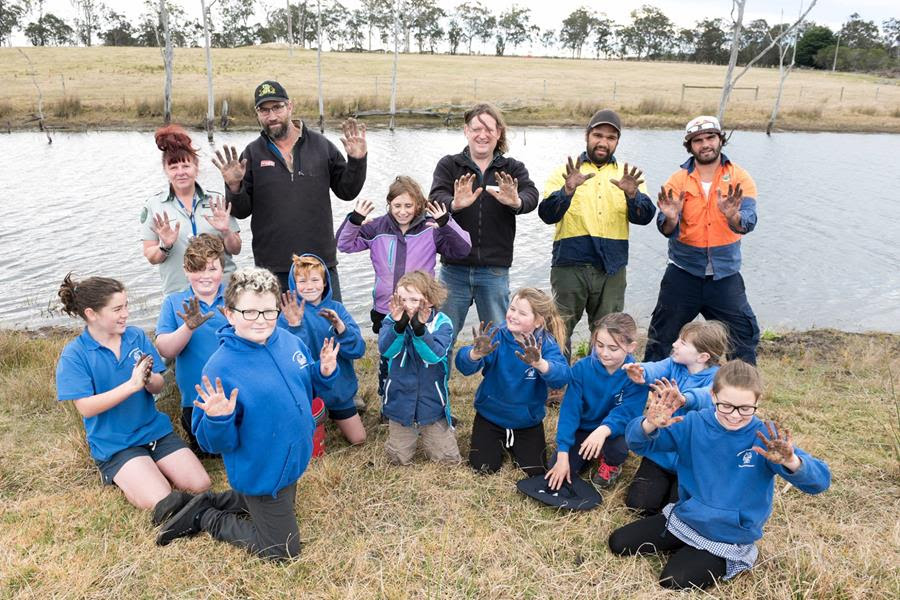 Keep on lovin' you
Previously when people asked what CERES is, our CEO, Cinnamon Evans, would say it's a place that reconnects people with the earth.  But a little while ago in a Melbourne airport waiting lounge Cinn told me that what she really wants to say, but has been too shy, is that CERES is a place that helps people fall in love with the earth again.  When she says the words I feel a shudder up my spine, like somebody walked over my grave.
Lately Cinn has started saying those words in public out loud and it's become clear that our job now at CERES is simply helping as many people fall so badly in love with the earth that we find it impossible, unthinkable to do anything that would hurt her
But late Friday night driving down Eastlink to our Fish Creek cottage, my sons sleeping in the back seat, I wonder how exactly do I fall in love with the earth?  Because if I'm honest when I think of me driving my car, me with my air travel, me and my profligate use of disposable cotton earbuds it would be fair enough if the Earth asked for a divorce.  
Where do I start changing my relationship?  I find clues in an unexpected place.  On 104 Gold FM, REO Speedwagon sing with absolute doubt transcending belief Keep on loving you
And I meant every word I said
When I said that I loved you,
I meant that I loved you forever.
And I'm going to keep on loving you.
Cause it's the only thing I want to do.
I don't want to sleep.
I just want to keep on loving you,
I'm going to keep on loving you.
Jesus, I think, if ever there was an unabashed 1980's anthem to love the Earth by then this was mine.  I arrive at the cottage, get the boys into bed in time to catch the end of Kevin Spacey and Helen Hunt learning the value of unconditional love in Pay it Forward. The Earth was clearly speaking to me but I needed more, something real, someone real.
I know one person who I believe is absolutely, completely in love the earth. His name is Martin Potts (that's him above & below) and he works for Greening Australia in East Gippsland.  Embracing local  Gunaikurnai people and traditions Martin has been regenerating wetlands and with it people's hearts in the Gippsland Lakes.
When I hear Martin talk about combining indigenous and whitefella knowledge to bring a wetland eco-system back to life, he speaks (and sometimes even sings) with such unashamed love for country and people that it makes me slightly uncomfortable. Uncomfortable, but wishing inside I could declare my love to the Earth in such a naked, vulnerable way.
So this week I'm going to take my first, tiny step of falling in love with the earth again. Like Martin Potts I will try looking at the Earth through indigenous eyes – I will start by learning the Wurundjeri word for "welcome" I will pay it forward Haley Joel Osment-style to three important people in my life, spoken with unashamed Cinnamon Evans/REO Speedwagon love and it'll sound like this….  Wominjeka…. Wominjeka…. Wominjeka….
Delivering to the Dandenongs
Tell your friends, tell your loved ones – Fair Food is now delivering to the Dandenongs.
Deliveries are on Friday & Saturday with order cut-off midday Thursdays
Delivery Times are 12pm-8am  (Friday night & Saturday morning)
Delivery Fee is $14.95

Suburbs include:
Belgrave 3160
Belgrave Heights 3160
Belgrave South 3160
Ferny Creek 3786
Kallista 3791
Menzies Creek 3159
Monbulk 3793
Olinda 3788
Sassafras 3787
Sassafras Gully 3787
Selby 3159
Sherbrooke 3789
Tecoma 3160
The Patch 3792
Tremont 3785
Upwey 3158
Have a great week
Chris