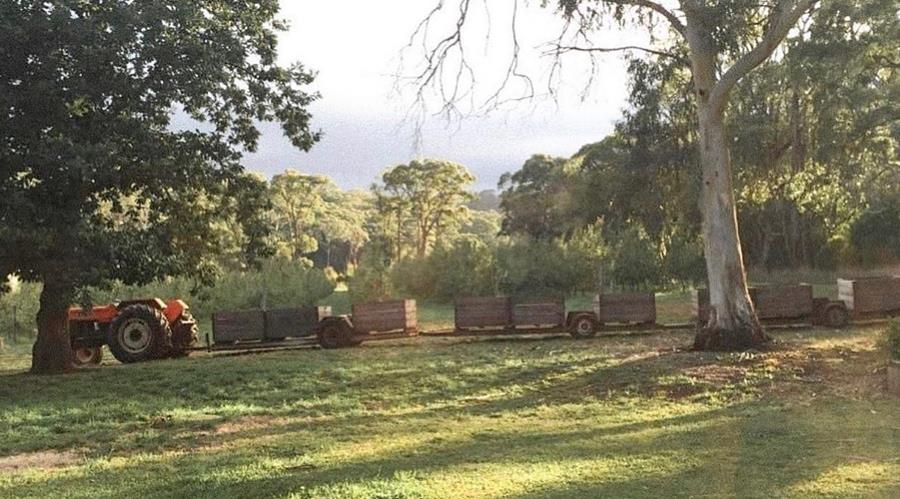 When life gives you juicing apples
In mid-2019 while they were on holiday, Bec Edwards' enterprising 18 year old daughter, Sophie, casually suggested they could make cider with the family's apples.
The "family" being the Edwards's – fifth generation Red Hill orchardists and one of Australia's oldest organic apple growers had the perennial problem of dealing with ton upon ton of unwanted juice grade apples.
Bec, always one to take on new ideas – she'd previously launched an organic delivery business on the Peninsula – started thinking through what making cider would take.

When Bec and Sophie got home they pitched the idea to the rest of the family and got the go ahead that weekend.
Taking a load of juicing apples over to Officer, where fellow apple growers the Russo Family had their juicing operation, they begin working on their cider recipe.
The bottom line was that the cider had to be as natural as they could make it – this meant no sulphur dioxide the preservative which gives many asthma sufferers an allergic reaction.
Just before Christmas 2018, only two months after Sophie floated her idea, the first batch of Eddie's Cider was ready to taste.
The drawing they made for the label, based on a photo of Brendon towing apple bins through the orchard, framed by Arthurs Seat and their four resident eagles simply summed who they were, what they did and where they lived.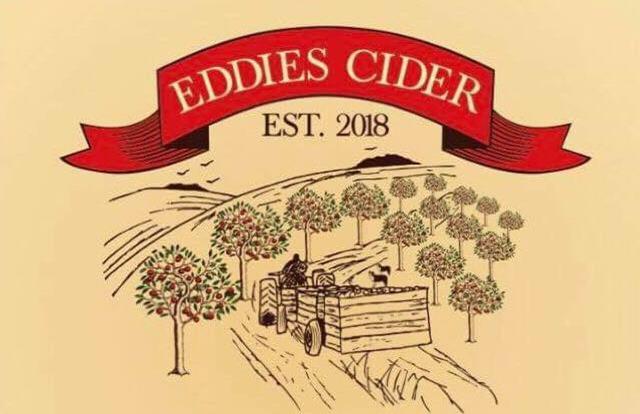 The last three years were a wild ride – other family members came on board, daughter Tayla, doing the marketing and Bec's husband Brendon, as well as growing apples taking care of logistics.
Through the stop-start of lockdowns they pitched their stand at farmers markets from Phillip Island to Coburg steadily growing a following for Eddie's cider.
"People liked that we grew the apples and made Eddie's as well. And lots were, "Oh my God I'm so happy I don't react to this".
A sparkling apple juice was launched the following July after Bec decided her customer's kids who kept wanting to taste the cider needed something of their own to try.
For the sparkling apple she took an opposite approach to the sledge-hammer-sweet concentrated supermarket juices, going instead for a clean low-key taste. It worked.
"People haven't been able to get enough. The last batch sold out at the start of December.
Luckily the next batch is ready next week.
With the Russo's on board the next addition to the Eddie's line-up was a pear cider – Bec's favourite.
"Keeping the alcohol content low we tried not to lose the pear flavour – it's funny it surprises a lot of customers who consider themselves "non-pear" people."
For the farm the result of cider and juice making has been huge – well over a hundred 350kg bins of juice grade apples and pears are now finding a productive use each year.
Awards from competitions around the country have also followed – topped off last week with a gold medal at the Australian Cider Show.
Bec who was late to the Zoom award presentations sat through the proceedings not knowing Eddie's had won a gold and only heard later in the day when somebody congratulated her.
You can find Eddie's Apple Cider and Pear Cider here and Bec's sparkling apple shouldn't be to far away.
Have a great week,
Chris