Longing to be belonging
"Everybody should have a place they belong to", said the speaker at the social enterprise conference this week and I wrote the words down in my notebook and thought a bit….
Growing up I went to seven different schools and got good a taste of being the new kid in the street, the playground, the sports team.  Eventually though someone always went out of their way to ask me to join their gang, teach me the rules of the games they played at lunchtime, invite me to their home after school.
And I think back to those people who welcomed me and I think they're the reason I work where I do.  Fair Food gives asylum seekers and new migrants jobs, which is a start, but what it really does is help people feel like they belong.  The best day of our week is Tuesday when we all sit down at the big staff room table for a meal that we take turns cooking and we eat together.
At the same social enterprise conference I heard a young property developer, explain that his latest 15,000 home greenfield development was conceived with combating an epidemic of loneliness as his primary design principle.
I don't know, perhaps he experienced loneliness too, because he was sacrificing much of his profit to encourage people to reach out to each other with extra wide footpaths, many types and sizes of household placed very close to street fronts and lots of rehabilitated natural spaces.
CERES' purpose is reconnecting us with our planet and it's always been about bringing all of us together to do it.  Because until we have a home and people we belong to, there's no way we can look after it or each other….
Which is why we're always inviting everyone to bee groups & bike groups, farm gates and silent discos at Joe's Market Garden, to hold crowdsaucings, long table Tamil Feasts and to just say a simple hello to someone when you pick up your groceries from your food host – even if they're just rushing past home – especially if they're just rushing past home.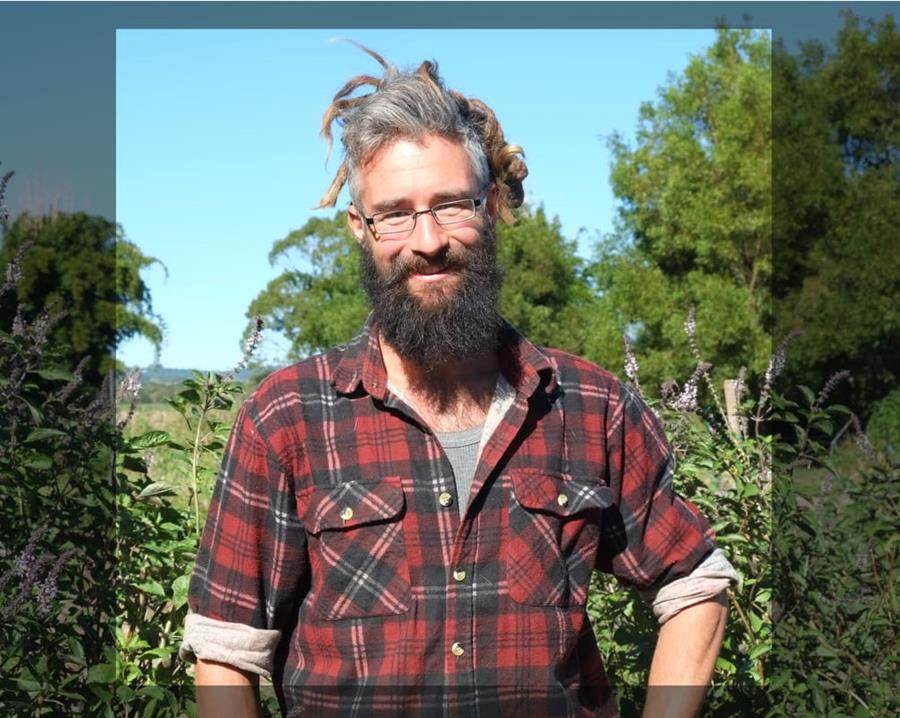 Grassiest of grassroots gatherings
This Saturday at CERES if you are into urban agriculture, community, beekeeping,  community food centres, kitchen gardens, garden therapy or advocating for more food to be grown together in any way in our cities then it's the Australian City Farms and Community Gardens Network Gathering.
It's a very grassroots weekend of workshops on chickens, bees, compost and more. There'll be community garden sessions on good governance, funding, volunteers and working with councils, as well as tours around CERES by people with intimate and inside knowledge.
Come meet and yarn with other gardeners and city farmers new and old. Join in on the ACFCGN AGM to help promote and advocate for city farming and community gardening around Australia.  And then on Sunday go for a tour of gardens in Geelong!
Refreshments during the day — delicious vegetarian lunch and morning tea.
And our apologies Friday's pre-Gathering Tamil Feast with ACFCGN patron, Costa from ABC Gardening Australia is already a sell-out but you can still get tickets for Saturday's Gathering and Sunday's Tour.
Dandenong deliveries debut
And lastly we are delivering to the Dandenongs this week from Friday & Saturday 6th & 7th October.
Order cut-off is midday this Thursday
Delivery Times are 12pm-8am  (Friday night & Saturday morning)
Delivery Fee is $14.95
Suburbs include:
Belgrave 3160
Belgrave Heights 3160
Belgrave South 3160
Ferny Creek 3786
Kallista 3791
Menzies Creek 3159
Monbulk 3793
Olinda 3788
Sassafras 3787
Sassafras Gully 3787
Selby 3159
Sherbrooke 3789
Tecoma 3160
The Patch 3792
Tremont 3785
Upwey 3158
Have a great week
Chris