The Matrix, the abyss and a sack of rice
Since CEO, Cinnamon Evans swallowed her fear and spoke the words, CERES is a place that helps people fall in love with the earth, our mission has crystallised into getting so emotionally and economically connected with our ecology, so part of "the Mother" as elder Aunty Di calls her, that the only choices we will be able to conceive of will be ones that honour and build life.
Deep down we know if we want to avoid a Matrix future (probably without the red pill, leather and pumping soundtrack) we have to start now.  And though it seems it's going to take a while for us to work out a life that looks a lot less Westfield Mall and a lot more Wurrundjeri meets whitefella, there comes a time where we just have to take a step into the abyss.   
The question that's been rolling around and around in my mind is how does Fair Food take that first step.
Okay, so this is it, it's pretty simple, embarrassingly simple – Gather 2,3,4 or more people to buy a cask of olive oil or a bag of rice or a box of bananas.  When it arrives bring your own containers, divvy it out, say some words of thanks and you have just saved a bunch of plastic and glass and some money and done something good for our land and each other.
And you could leave it at that or you could see that you've just created a small community with collected knowledge (perhaps kimchi or quince paste-making), surplus resources (lemons or a sun lounge), small businesses (could be family day-care or clothes repair) but most importantly you've brought together a group of friends and family who might, maybe just, be sparking the signal fires of our future.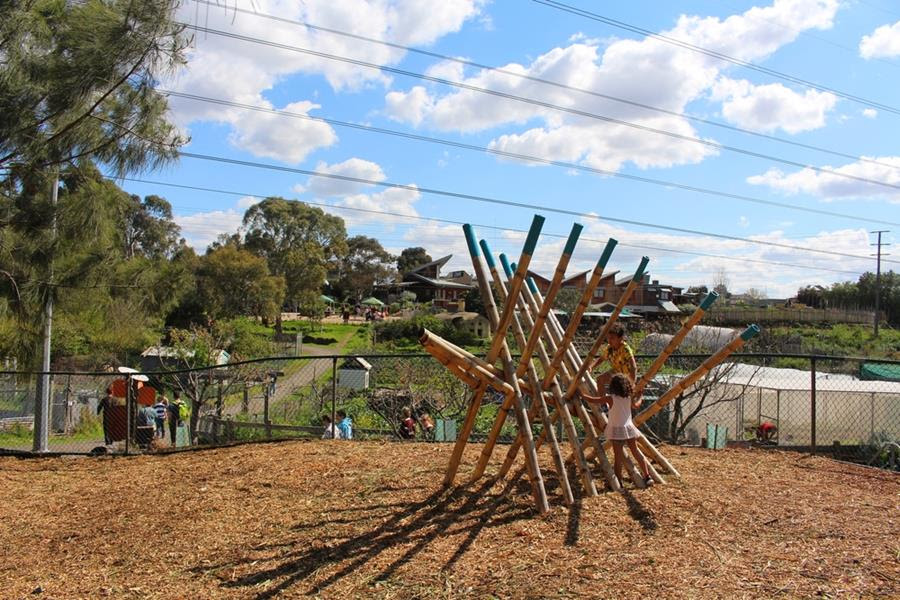 Help CERES stay crazy after all these years
A small band of CERES volunteers are trying to work out ways CERES can continue to be a place where inspirational things happen, where motivated individuals with passion from any background can continue trying out new ideas that help us fall in love with the earth –  without being encumbered by rigid master plans or the kind of institutional barriers and bureaucracy that stifle imagination and crush creativity.  
Interested?
1. There's a public information session: 6 – 7 pm Thursday 23rd November at CERES in the Van Raay Meeting rooms where you can share your thoughts
2. There's a discussion paper (it's a fairly dense 15 pages if that's your sort of thing) with an accompanying online questionnaire
3. There's a condensed web version which you can comment on in the comments section
4. Or you could read either of the papers, go to the meeting and respond by letter to: CERES, corner Roberts and Stewart Street, Brunswick East 3057.
Ideas due by 10th December 2017 
Have a great week
Chris