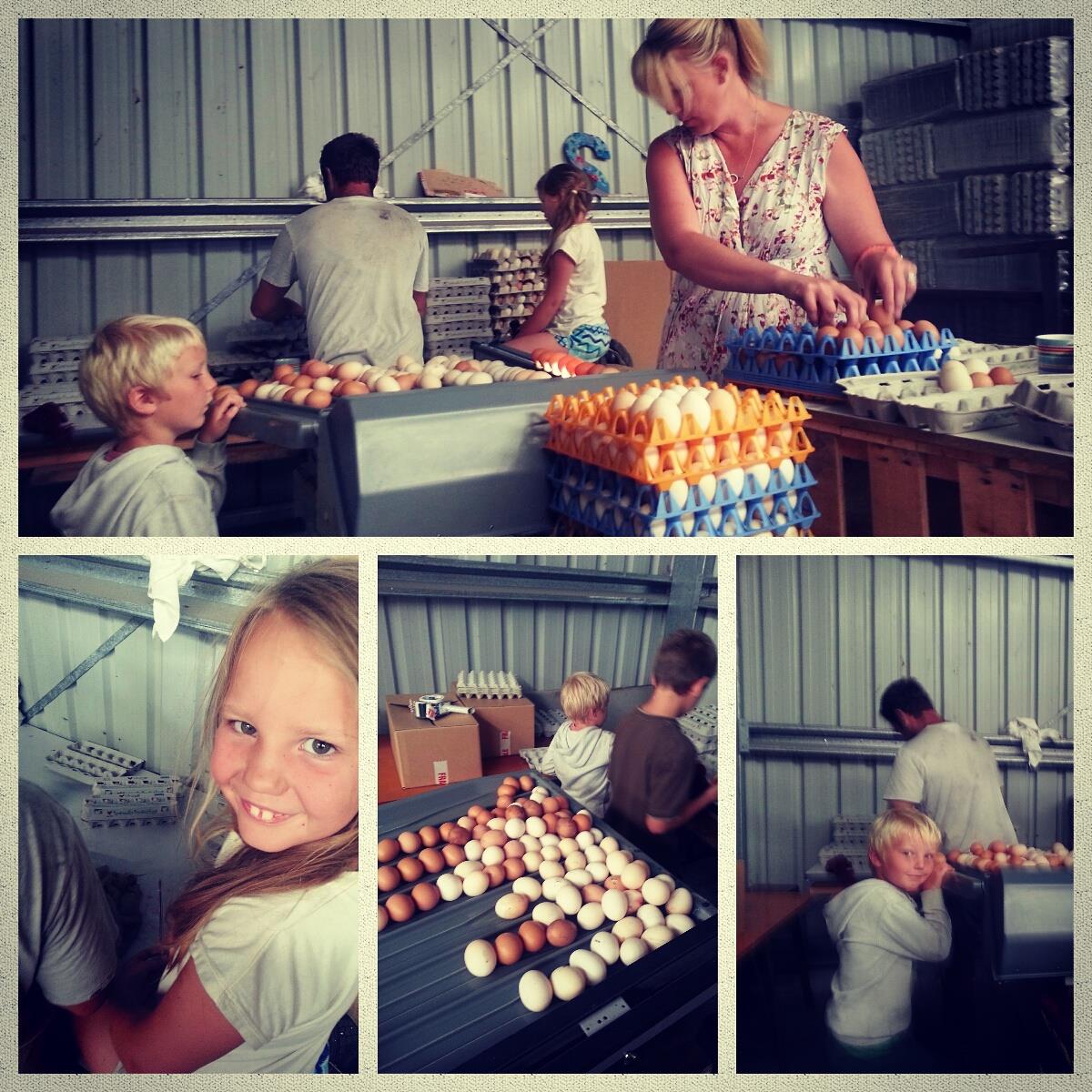 Never be the same
Like everyone who sells food this week we've been looking for extra eggs, flour, canned food and of course toilet paper.
In the face of empty supermarket shelves we feel the vulnerability of our global food supply chains.
During the week when I speak to Amy Paul at Ruby Hills Organics near Cape Liptrap (that's the Pauls at work in the pic above) – she says since COVID-19 they can hardly keep up supply to the locals let alone send many eggs to the city.
A similar response comes from Annemaree Docking from Dalhousie Farm, Anna and Chris at Flock, Stock and Basil in Tarwin Lower haven't got an egg or any veg to spare, while over at the Prom Coast Food Collective Sally Ruljancich reports orders have more than doubled.
For some the flood of demand is overwhelming – grain producers Burrum Biodynamics have taken their webshop down and are welding up a new farm gate to keep out unwanted visitors.
And it's not just food producers, CERES Nursery has been repeatedly cleaned out of seedlings and potting mix, it's hard to find a backyard chicken for sale anywhere and even CERES Fair Wood has had a flood of sales to people building raised garden beds.
Australia is not unique in this, Kirsten Larson from farmer platform Open Food Network (OFN) are taking on new staff to help the growing number of local farmers going online all around the world.
Already operating in 10 countries, since COVID-19 OFN has launched in Germany, Brazil, India & Ireland and are experiencing a ten-fold increase in web traffic.
For the last month the local food movement has been trying to catch its breath.
After thirty years making its voice heard in farmers markets, city farms, co-ops, produce swaps, farm-gates, box schemes, health food shops, food trails, cow-shares, school kitchen gardens, Slow Food festivals, weed-dating and even Costa in all his beatific beardiness on Gardening Australia, it's a flu virus that has finally got our attention by shining a giant spotlight on the vulnerability of our food supply.
Trying to fill the gap in the food supply, and quickly, is a huge and often stressful task.
Land and money needs to be found, people employed & trained, seeds, stock, equipment bought and systems implemented – all the while keeping the produce flowing to customers clamouring for more and more.
At the moment I'm hearing a lot of "nothing will ever be the same" talk and from it I have a cautious hope that after we get through this things will be different.
Hopefully, by the time the next crisis comes around we won't need to beat a path to our farmers' doors and plead for eggs and flour – hopefully by then we'll already know each other.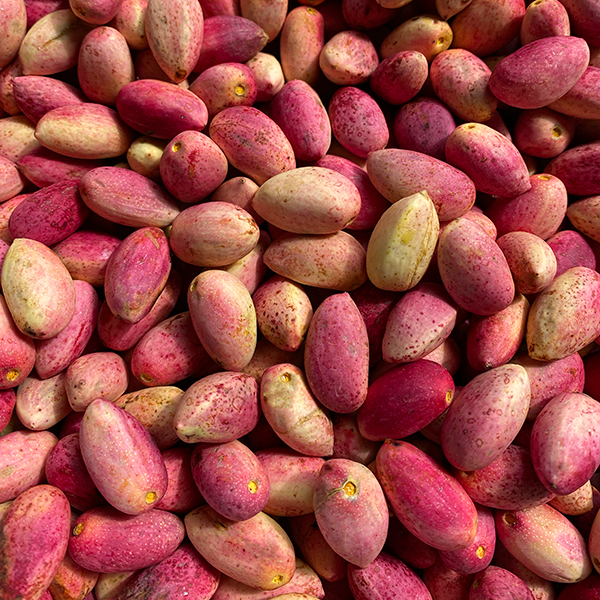 I'm not sure, they're very pink?
This week in your fruit and veg box you may have a small brown bag of something you will almost certainly never find anywhere else.
For a fleeting couple of weeks a year Shane O'Dea brings down his fresh pistachios picked on his family's farm in Wahring.
Shane says you eat fresh pistachios like young broad beans, peeling off the two outer layers to get to the tasty kernel inside. Keep them in an open bowl in the fridge and eat them within a couple of days.
This week Shane's fresh pistachios are going in medium and large mixed fruit and veg and fruit only boxes. You'll also find small 300g packs here and kilo packs here
Read more about Shane's pistachios here.
Have a safe week
Chris