Serves 9
Ingredients
1 cup spelt flour
1/2 cup oat flour/oat bran
1/2 cup rice flour
1 tsp baking powder
1 tsp ground coriander
1 tsp ground cumin
1 pinch salt
1 handful seeds of choice (ie. linseed or sunflower seeds)
1/2 small pumpkin, roasted and mashed
1 tsp crushed garlic
3 free range eggs, beaten
1/4 cup milk or water
2 Tbsp coconut oil
Summary
Preheat oven to 180 degrees  Celsius and grease loaf tin or muffin tray.
Roast pumpkin with a little oil and at halfway throw in the crushed garlic. When cooked, mash with a fork.
Combine the dry ingredients and wet ingredients in separate bowls.
Combine everything together and bake for about 35-40 mins.
Loaf or muffins are ready when you can insert a skewer and it comes out clean.
Serve your spiced pumpkin bread warm, with a good serving of organic butter or goat's cheese.
Spiced Pumpkin Bread: A Little History
Although pumpkin bread and other pumpkin recipes are closely associated with American cuisine, these foods have a lengthy pre-Columbian history in North America. Many Native Americans tribes developed their own pumpkin-based recipes prior to the arrival of European settlers in the New World. Native tribes taught those settlers how to dry pumpkin flesh and grind it into a meal for cooking.
Pumpkin based foods are so old in North America that archaeologists have found pumpkin remnants among the 800-year-old ruins of the Anasazi in the southwestern United States.
Source: Wiki Cookbook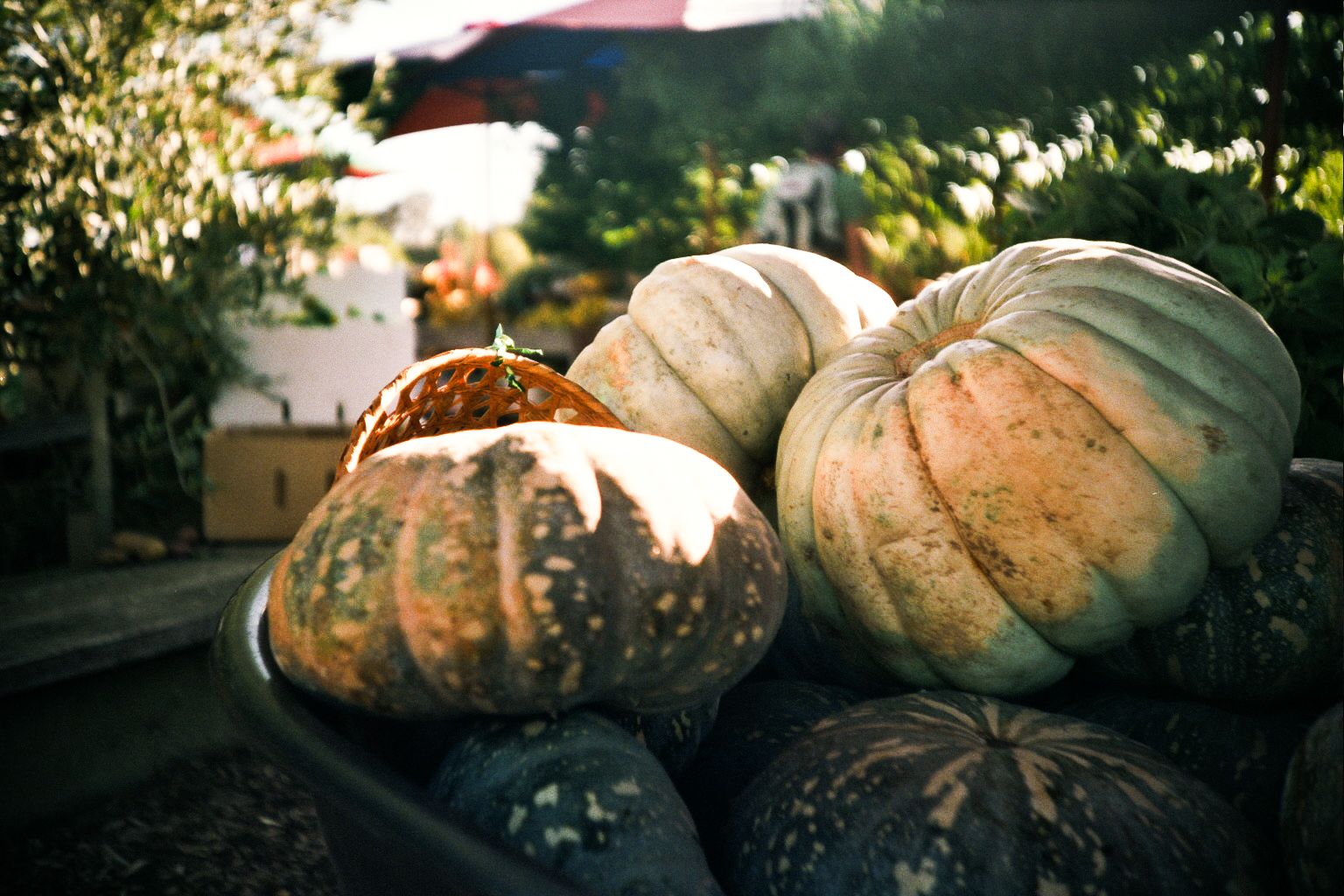 Hints and Tips
If you're not concerned with creating a low gluten bread, feel free to substitute the different flours with 2 cups of organic wholemeal wheat flour.